Wyoming
$2.52 million financing secured for Wyoming affordable housing community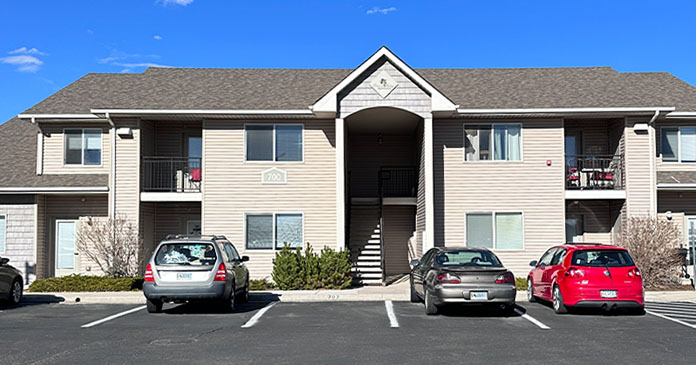 JLL Capital Markets announced that it has arranged $2.52 million in acquisition financing for Autumn Ridge, a 48-unit affordable garden-style community in Laramie, Wyoming.
JLL worked on behalf of the borrower, Graystoke Capital Partners and Aleph Bet, to secure the 10-year fixed rate Fannie Mae loan. The loan will be serviced by JLL Real Estate Capital, LLC, a lender to Fannie Mae DUS.
Autumn Ridge was built in 2008 and consists of two, three and four bedroom units with patios/balconies, fully equipped kitchens, washer and dryer hookups, central air conditioning and heating and window coverings. Community amenities include a playground, onsite leasing office, basketball court, computer room, fitness center, onsite laundry, and onsite maintenance.
The property is located at 752 Evans St., where residents have access to nearby shopping and major thoroughfares. Close employers include the University of Wyoming, Trihydro, Peak Wellness Center and Cathedral Home for Children.
"Graystoke Capital Partners and Aleph Bet are extremely pleased to expand our Mountain West portfolio with the acquisition of another phenomenal asset, Autumn Ridge. This is the Company's first acquisition in Wyoming. Tony Nargi and the JLL team have done an excellent job on debt financing and the company looks forward to working with them on future acquisitions," said Graye Parnell, Graystoke's Managing Principal.
The JLL Capital Markets team was led by Managing Director Tony Nargi.
"JLL is very pleased to be involved in this acquisition financing for Graystoke and Aleph Bet. They are great owners and operators at Mountain West and will do very well with this investment. Fannie Mae offered very strong pricing for this affordable property and allowed the subordinated HOME loan to remain in place, reducing the equity requirement to close," said Tony Nargi.
Agency/GSE lending and lending services are performed by JLL Real Estate Capital, LLC, a wholly owned indirect subsidiary of Jones Lang LaSalle Incorporated.
JLL Capital Markets is a full-service global provider of capital solutions to real estate investors and occupiers. The company's in-depth local market and global investor knowledge delivers first-class solutions for clients – whether investment and sales advice, debt capital advice, equity advice or recapitalization. The company has more than 3,000 capital markets specialists worldwide with offices in almost 50 countries.