Wisconsin
Prairie hosting annual WBBY Wisconsin vs. Illinois Border Battle Saturday
The bragging rights battle between the Wisconsin and Illinois high school boys' basketball teams will be settled Saturday at the Prairie School in Wind Point.
The fifth Wisconsin Basketball Yearbook 2023 (WBBY) Wisconsin vs. Illinois Border Battle will be played at the Johnson Athletic Center with eight scheduled games.
Two teams from Racine County will compete in this year's Border Battle.
At noon, St. Catherine's, third place finisher in Division 3 in the Associated Press state poll and leader of the Metro Classic Conference, plays Batavia, Illinois.
The Angels are playing Border Battle for the first time since their inaugural year in 2018 (the 2021 event was canceled due to the COVID-19 pandemic).
At 4:30 p.m., Prairie, which has hosted the last four Border Battles, plays Buffalo Grove. The Hawks are fifth in the MCC.
A third MCC team, second-placed Milwaukee Saint Thomas More also plays.
The Border Battle begins at 10:30 a.m. with a game between Fond du Lac Saint Mary's Springs and Northridge Prep of Niles, Illinois. The full schedule is below.
Wisconsin leads the all-time series 15-10, according to the WBBY website.
All-day tickets are $12 for adults and $6 for students and seniors. Tickets are only sold at the box office.
If you can't make it to the event and still want to watch the games, you can watch a live stream of all eight games via www.justagamelive.com
Here is the schedule of the games (after the first game times are approximate). Wisconsin teams are listed first:
10:30 am – Saint Mary's Springs vs. Northridge Prep
12.00 – St Catherine vs Batavia
13:30 — Madison Edgewood vs. Deerfield
15:00 — Franklin versus Chicago Mount Carmel
16:30 — Prairie vs. Buffalo Grove
18:00 — Saint Thomas More vs. Prospect
19:30 — Lake Mills Lakeside Lutheran vs. New Trier
9.00 – Sussex Hamilton vs. Wheaton Warrensville South
girls basketball
LIVING WORD LUTHERAN 53, CATHOLIC CENTER 31: On Wednesday, the Lady Toppers, playing for the second straight season, struggled to score from the field in an out-of-conference loss to the Timberwolves in Burlington.
Catholic Central (4-14) was trailing 26-13 at halftime.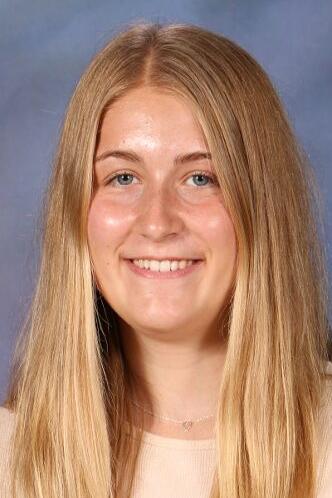 Tenley Loos led the Lady Toppers by 11 points and Jayden Garratt and Kayla Loos each added five points. Catholic Central was 10 of 15 at the free throw line.
Elise Raymond finished with 20 points and Delaney Winkelmann had 16 points for Living Word Lutheran (12-5).