Vermont
Winston-Salem gets a new fine-dining restaurant
Downtown Winston-Salem got a new gourmet restaurant with the opening of Downtown Grille on January 31st.
The restaurant is located on the first floor of the 500 W. Fifth building on the corner with Spruce Street.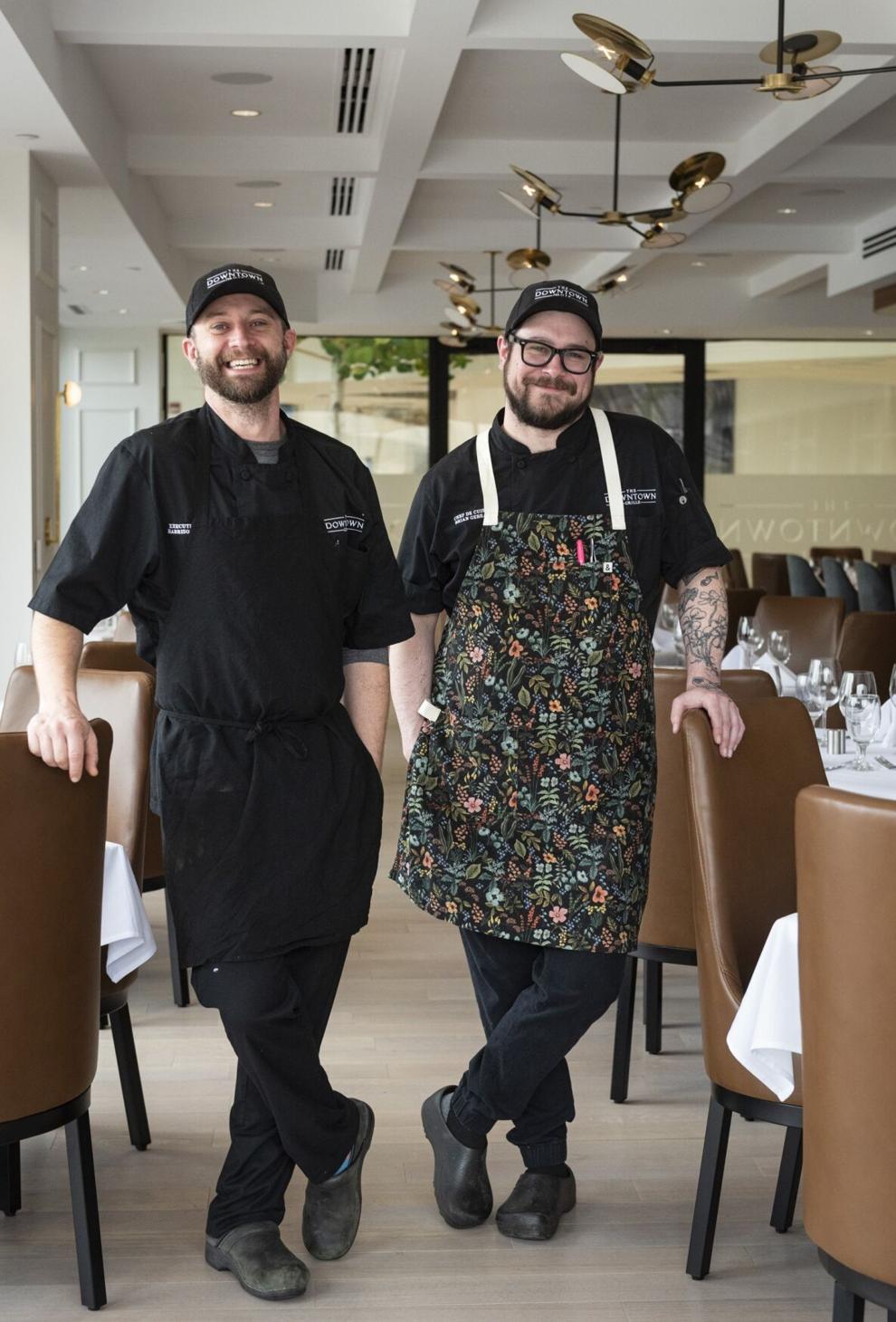 Renowned Winston Salem chef Harrison Littell is the executive chef of the new restaurant, a steakhouse concept. Brian Gebhard is the chef.
Littell, who has been floating around raising a family in recent years, said Don Flow, who owns 500 W. Fifth, approached him about running the kitchen at the Downtown Grille. "I've known Don Flow since I was a teenager, and I've done a bit of catering for him," Littell said. "And he just spoke to me about my plans for the future. And when he brought that up, I thought now is the time to do it."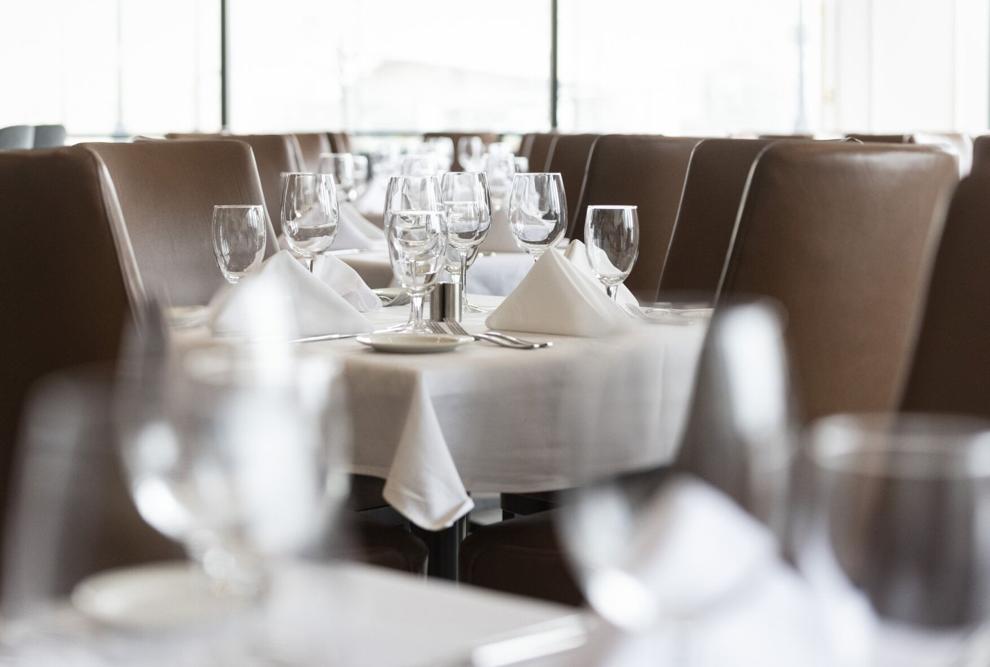 Downtown Grille is one of 19 restaurants owned by the Parry Restaurant Group, of which Stephan Parry is Managing Partner. "Steve Parry used to have a Downtown Grille in Charlottesville, Va., and Don ate there when his son went to UVa," Littell said. "Steve wanted to branch out and this was a good opportunity. There is a lot going on in Winston-Salem. We have many good restaurants and some even get national recognition."
Downtown Grille's concept is a steakhouse, but it's a little bit more. "It's a New American steakhouse, so Brian and I can focus on creativity," Littell said. "We still have the classics, but we can also have fun. Really, there is something for everyone."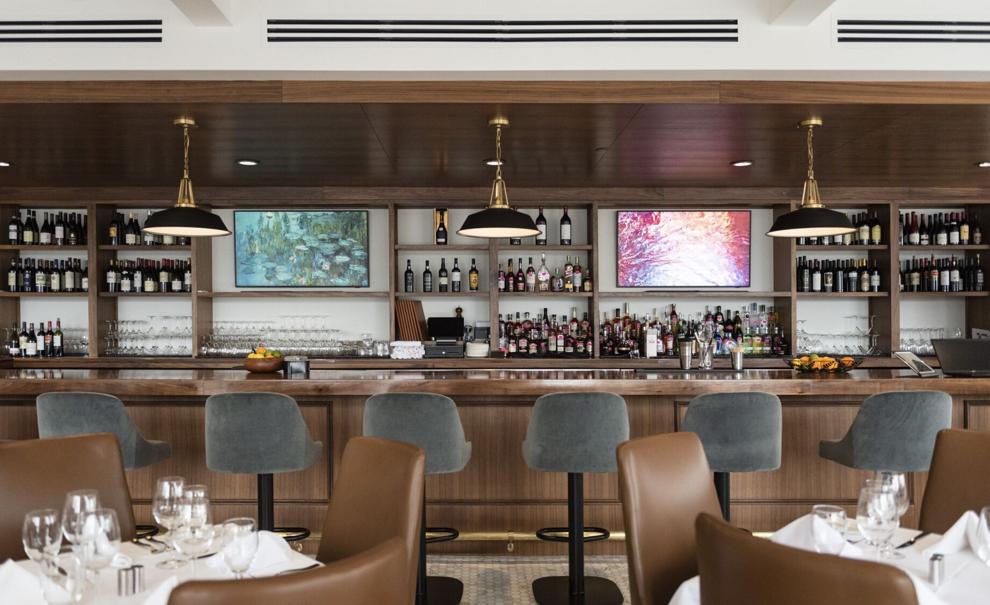 Littell and Gebhard are known for working with local farmers and artisans. Ground beef for burgers comes from Apple Brandy Beef in North Wilkesboro; Chicken comes from Joyce Farms in Winston-Salem; and eggs, pork chops and more come from Harmony Ridge Farms in Tobaccoville.
Littell also works with Fair Share Farms in Pfafftown for vegetables and Heritage Harvest Farms in Winston-Salem for mushrooms.
Bobby Boy Bakeshop supplies bread and the basis for one of the desserts. Pasta is made in house. The catch of the day comes from North Carolina or South Carolina.
Appetizers range from a selection of Bobby Boy Bakeshop breads ($7) to a crudo plate of agua chile with cucumber, raw scallops, pickled onions and roe ($18).
Other appetizers include Korean-style fried chicken thighs with sesame salad ($18) and piquillo peppers stuffed with homemade lamb merguez sausage ($15).
The restaurant offers the classic steakhouse wedge salad with bacon and blue cheese dressing ($14). The lonely soup consists of roasted pumpkin and apple ($13).
Steaks are limited to Ribeye, NY Strip and Filet Mignon. The ribeye is available in a 14-ounce serving for $54, or as a 22-ounce serving on the bone for two—dry-aged for 35 days—for $80. There's lobster tail, alone or in a surf and turf with a filet, as well as rack of lamb and bone-in pork chop.
Meats are offered with a choice of sauces such as au poivre, chinchurri and bordelaise. Guests can also choose toppings like blue cheese crumbles or Madeira mushrooms and shallots.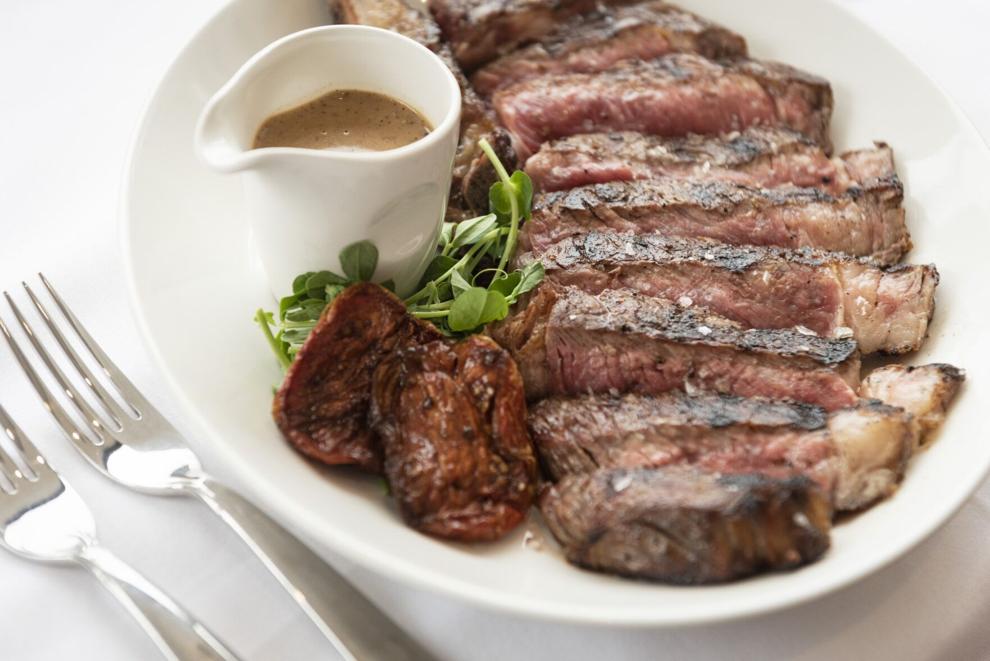 Other entrees include a North Carolina crab cake ($44), a steak burger ($18), fresh pasta ($24), and Atlantic salmon ($34). The crab cake comes with charred onion tartar sauce, braised fennel, and endive and baby potatoes. The pasta is served with sobrasada cream (smoked Spanish sausage), herbs, pistachios, ricotta and lemon.
A vegetarian plate ($29) features risotto, Piave cheese, and local mushrooms.
Sides ($11 to $12) include roasted broccolini; buttermilk mashed potatoes; fried Brussels sprouts; Glazed carrots; and fries with truffle salt, rosemary and grated piave.
There are three desserts ($10 to $12): a melted chocolate cake topped with Homeland Creamery ice cream, crème brûlée, and pistachio eclair.
Dan Todd, the restaurant's general manager, said the bar focuses primarily on wine and cocktails, though it does offer beer, including some popular NC craft beers in cans or bottles.
"The cocktails are on two levels," Todd said. "For a steakhouse, we have the classics: Sazerac, cosmopolitan, vintage. But we also give bartenders the freedom to create their own cocktails."
The wine list includes around 90 bottles. "The wine list is about 80% local or new world and about 20% old world, with touches of French and Italian," Todd said. "We have some big names like Ridge, Silver Oak, The Prisoner. But we also have some funky ones like Giant Steps and Portlandia. I'm also a big believer in big bottles – magnums and bigger – because when you've got the money, there's no better way to entertain."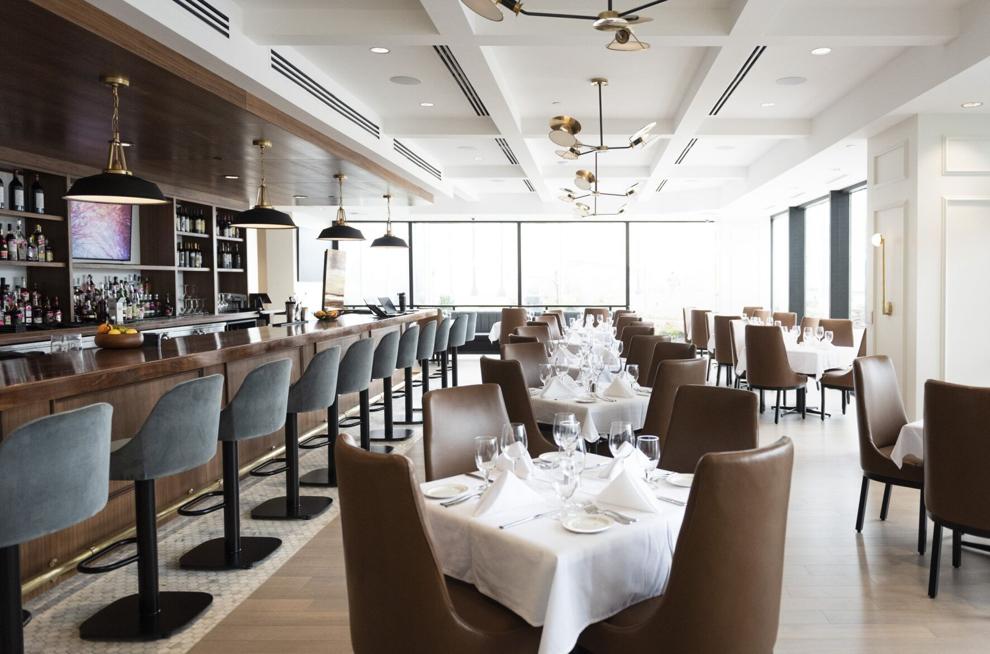 Littell, 41, grew up in Winston-Salem, where his mother runs the popular Five Loaves Catering. "I started washing dishes when I was 13, then as a waitress. I started cooking when I was 17," he said.
After studying political science at UNC-Charlotte, he returned to Winston-Salem where he worked under Mike Heiney at Five Loaves. "Mike was super hardcore, old-school, but I really liked him and he became a mentor to me."
Littell then went to the New England Culinary Institute in Montpelier, Vt. and cooked in Vermont restaurants for several years.
Littell returned to Winston-Salem and worked at The Honey Pot for just a few months before it closed in March 2017. Since then, he has worked off and on for his mother at Five Loaves, done various pop-ups and ran his own small catering service. When the pandemic struck, he took much of 2020 off to spend time with his sons, who are now three and eight years old.
Gebhard, 34, also grew up here and graduated from West Forsyth High School in 2007. He then went to UNC-Asheville but was eventually lured into the restaurant business, including the famous Curate of Asheville and the former Nightbell, another Asheville restaurant Katie Buttons of Curate. After returning to the Triad, he worked at Greensboro's Machete, started his own pop-up business, B! Yakitori and worked at Six Hundred°.
"Me and Harrison just bounce off each other. We have a lot of fun when we're back there (in the kitchen)," said Gebhard.
Downtown Grille Seats 82 including 15 at the bar and up to 10 in a private dining room. It uses Open Table for reservations.
The elegant main dining room has floor to ceiling windows on two sides. It features white tablecloths and leather-bound chairs.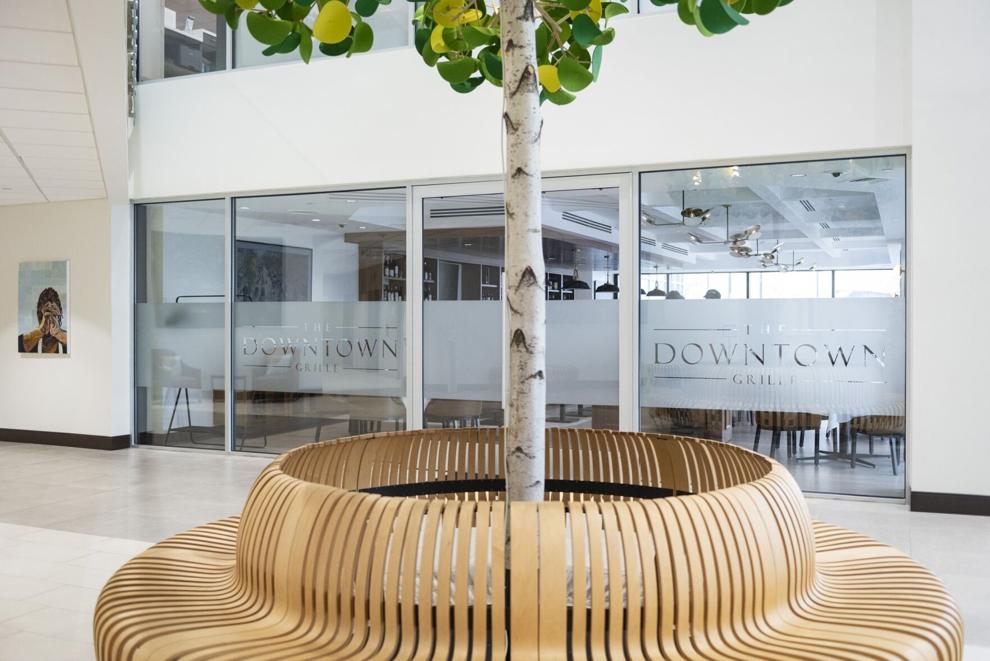 Eating habits have changed significantly in recent years, with a focus on a more casual atmosphere and more take-out. Although many people have predicted the decline of fine dining, Littell sees things differently.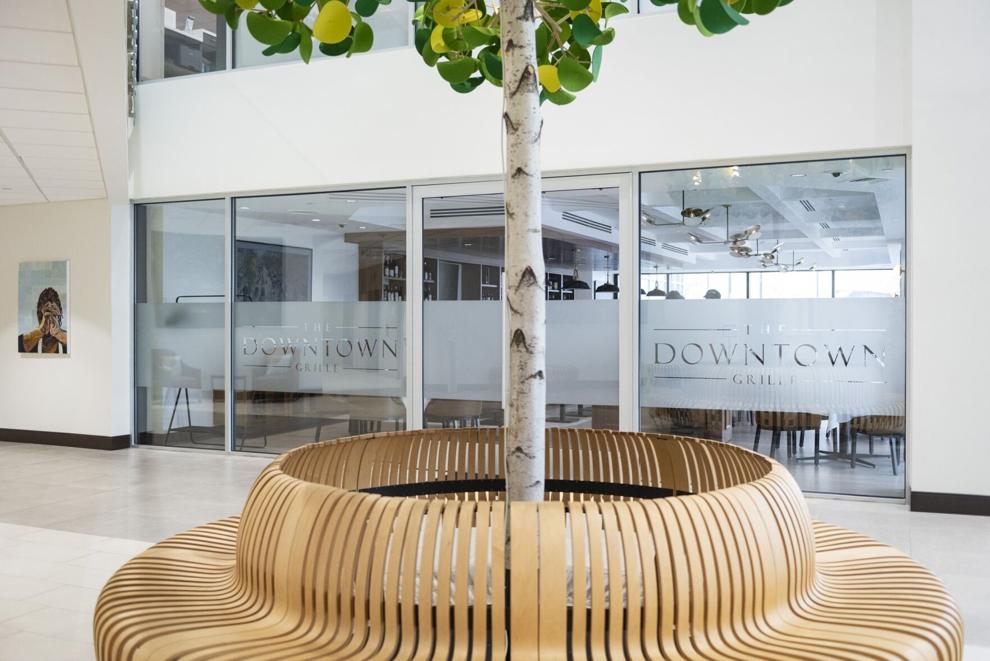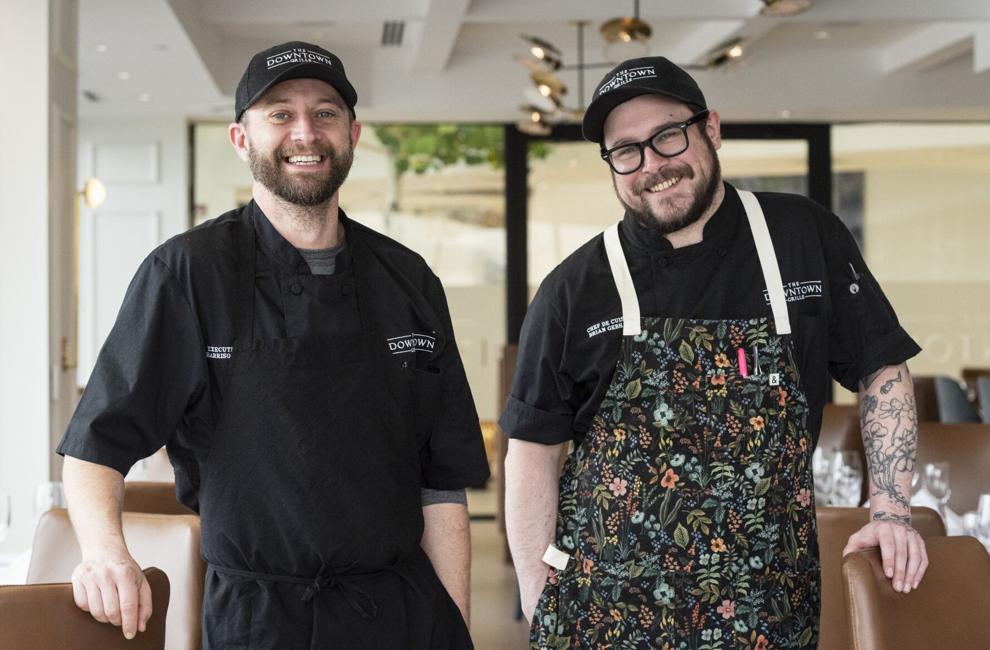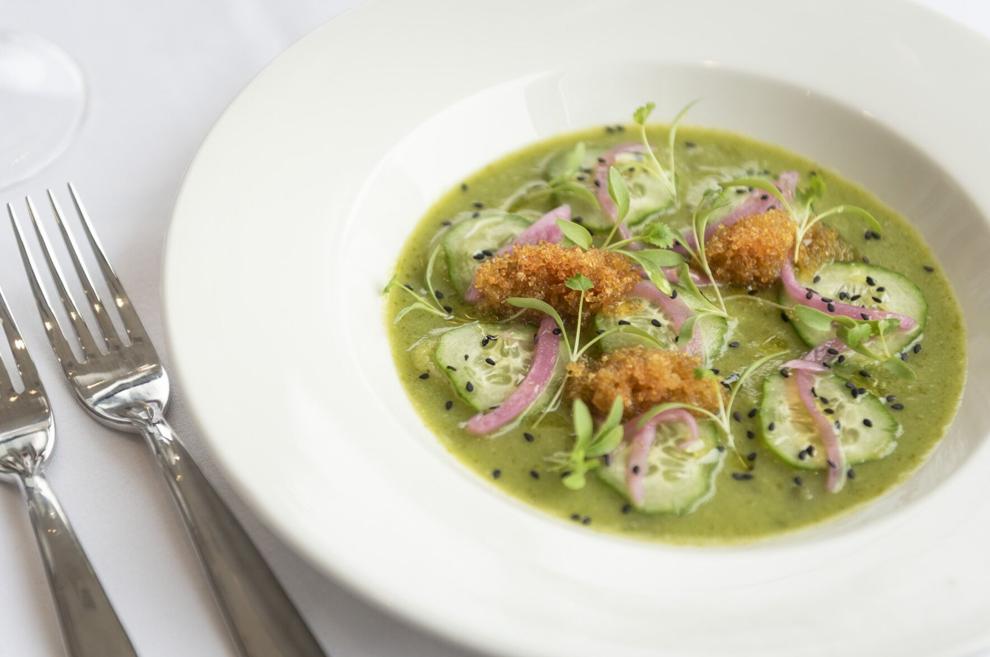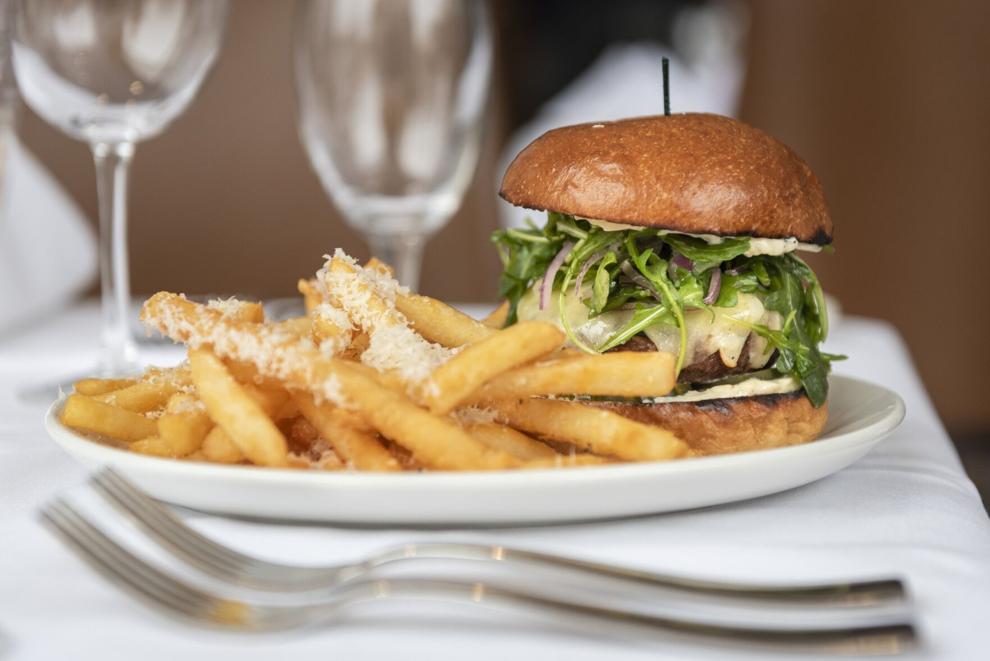 "Avant-garde gourmet cuisine is a big hit," he said. "But in larger markets, younger people are starting to get interested in restaurants with white tablecloths. And we are already filling up with reservations."
336-727-7394
@mhastingswsj