Rhode Island
Boum, Jones lead No. 13 Xavier over No. 19 UConn, 82-79
Associated Press

STORRS, Conn. — Souley Boum scored 21 points, Colby Jones added 20 and No. 13 Xavier hit the road, holding back No. 19 Connecticut 82-79 Wednesday night.
The win was the 13th in 14 games for the Musketeers (17-4, 9-1 Big East) and gave them a win of the season over the struggling Huskies (16-6, 5-6).
Jack Nunge had 12 points and Jerome Hunter added 11 for Xavier, who led 17 in the first half and 39-24 at halftime.
Jordan Hawkins scored 26 of his 28 points for UConn in the second half and led a comeback that came just short.
Tristen Newton added 23 points for the Huskies, who won their first 14 games this season but have since lost six of eight.
The Musketeers were never behind but had to withstand UConn runs that cut the lead to a single point four times in the second half.
A three-point play by Hawkins made it 78-77 with 2:40 left. But a layup from Nunge's second chance just over a minute later took the lead to 80-77.
Newton was fouled by Desmond Claude with two seconds left, but his apparent attempt to miss his second free throw went in the basket.
Boum then hit two free throws at the other end, and Newton's last try from just past half place was quite short.
Xavier took a 9-0 lead when UConn missed his first nine shots.
A 3-pointer from Zach Freemantle gave the Musketeers their first double-digit lead at 20-9, and another from Jones increased them to 35-18.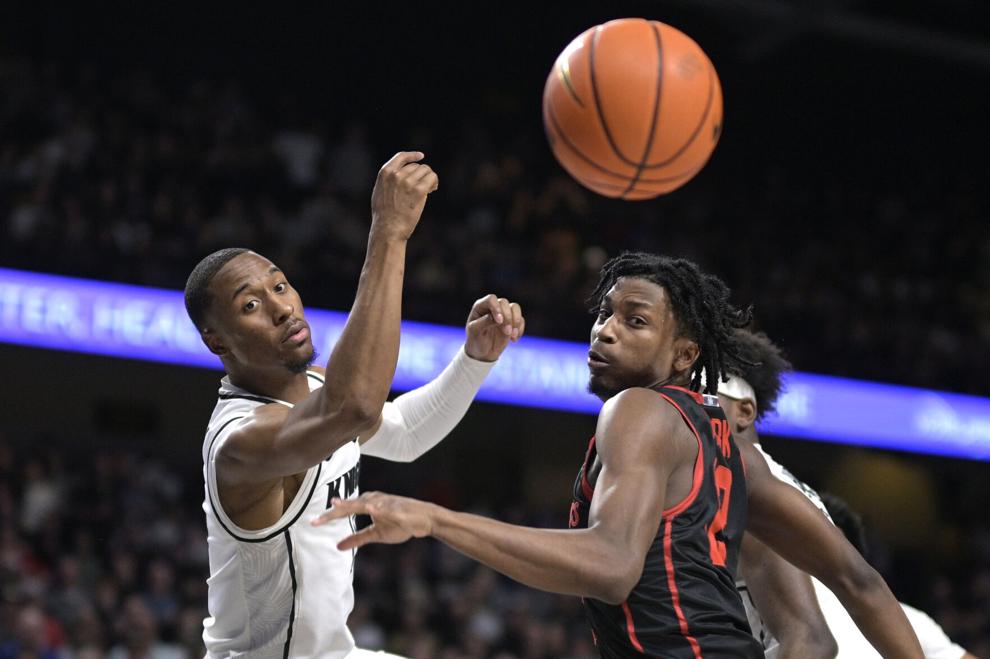 NO. 3 HOUSTON 82, UCF 71: Emanuel Sharp came off the bench for 18 points and Houston bounced back from a loss that knocked them off the top of the standings to beat UCF in Orlandon, Fla.
Jarace Walker added 17 points, Jamal Shead had 14 points and 10 assists, and Marcus Sasser also had 14 for the Cougars (19-2, 7-1 AAC), who lost 56-55 at home to Temple on Sunday. Coach Kelvin Sampson's team is now 19-2 this season.
Ithiel Horton scored 18 points and Taylor Hendricks had 17 for UCF. (13-7, 4-4)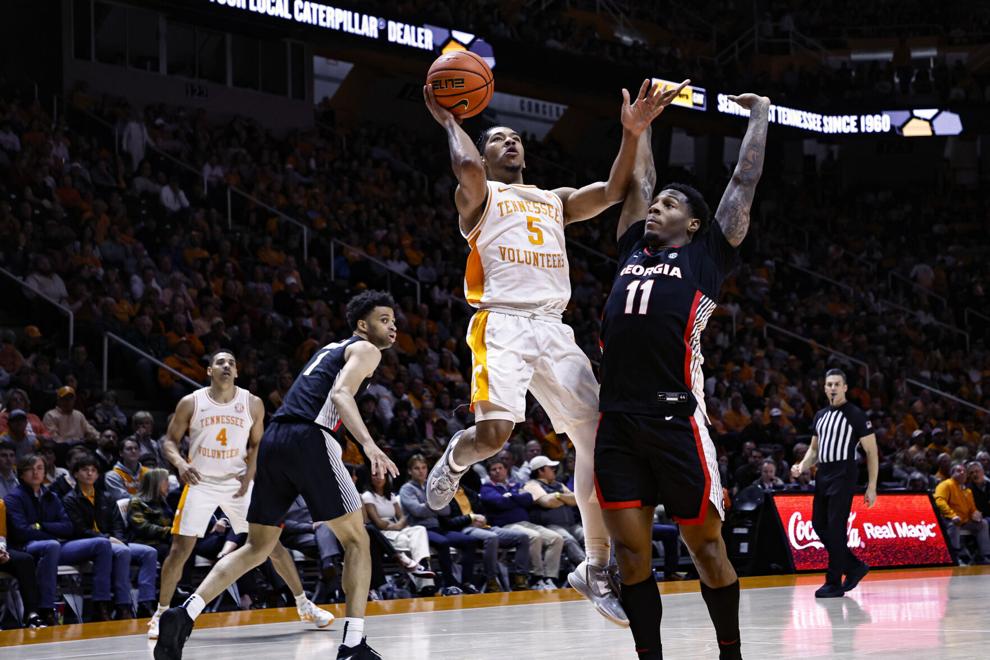 NO. 4 TENNESSEE 70, GEORGIA 41: Zakai Zeigler had 11 points and seven assists, and Tennessee held their 10th opponent to 50 points or fewer as the Volunteers routed Georgia in Knoxville, Tennessee. Tennessee's 22-6 run early in the second half turned an interesting game into a loss.
Tobe Awaka came off the bench and scored 10 points. Santiago Vescovi had six rebounds, four assists and six steals to his eight points as Tennessee (17-3, 7-1 SEC) recorded their first home win since Kentucky halted their 25-game home-win streak more than a week earlier.
The Bulldogs (13-7, 3-4), shooting just 29% from the field, were led by Terry Roberts with 11 points.
NO. 23 PROVIDENCE 79, BUTLER 58: Bryce Hopkins had 16 points and seven rebounds as Providence Butler dominated the inside for a win in Providence, RI
Devin Carter added 10 points and 10 rebounds for the Friars (16-5, 8-2 Big East), who have won back-to-back losses at Creighton and Marquette. Providence had a 42-24 rebounding edge and outclassed the Bulldogs 48-20 in color.
Eric Hunter Jr. had 12 points and Jayden Taylor had 10 with five rebounds for Butler (11-11, 3-8).