New York
State playoff berths up for grabs in Mid-Willamette
The Mid-Willamette Conference is once again proving to be the king (or queen) of girls' basketball hill fighting.
Last winter, Silverton, Corvallis, Crescent Valley and West Albany spent the season beating each other, ending in two to four conference losses. After already playing some of the best competitions they would encounter all season, three of those teams advanced to the 5A State quarterfinals. CV was the No. 9 seed but defeated four higher seeds in the postseason to win the state championship.
The Mid-Willamette has garnered respect from the state this season, according to this week's 5A Coaches Poll. Silverton is second, Crescent Valley fourth, South Albany eighth, Corvallis ninth and Lebanon tenth.
"I think that's a big key for us. I think it's been important over the past several years as to why we prepared for the playoffs," CV coach Eric Gower said of the regular season preparing his team for what's next. "I think this year is probably as strong as it's ever been. There are six really good teams and if you're not ready, on one of those nights, you're going to lose."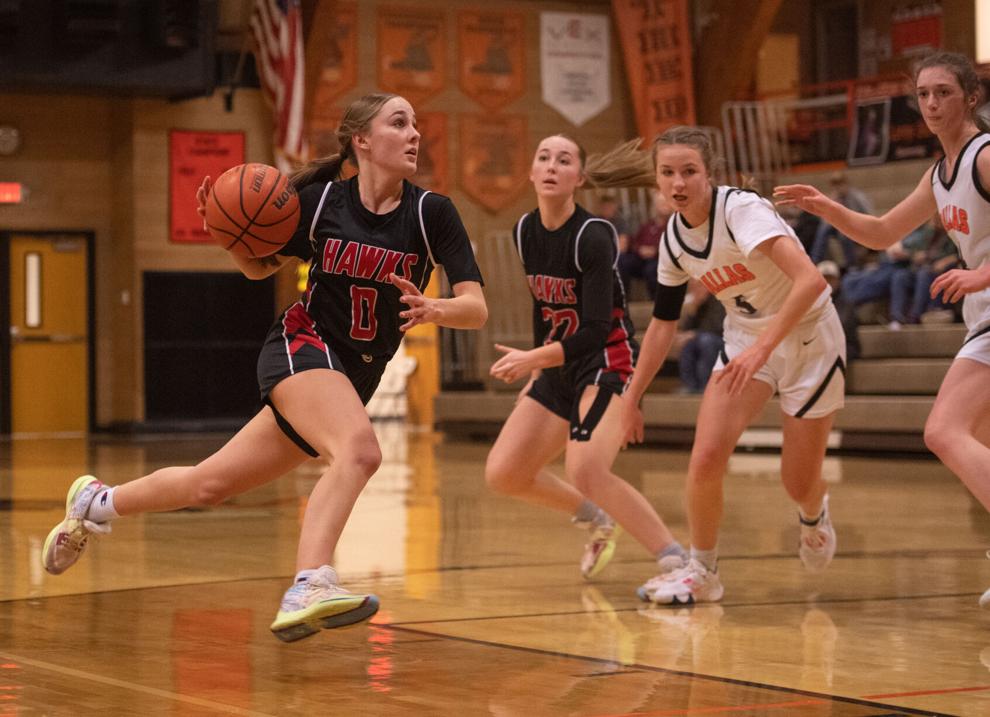 In Tuesday's games, Silverton leads the conference standings 10-0, two games ahead of current runners-up Crescent Valley (8-2). Corvallis is 7-3 while South Albany, Lebanon and West Albany are all at 6-4. Central, who beat Crescent Valley last week and suffered multiple narrow losses to teams at the top of the standings, are up 4-6.
Silverton is undefeated in conference play under first-year coach Alyssa Ogle.
But the foxes don't have it easy. They beat South Albany by four points, West Albany by two and Crescent Valley by four ahead of Friday's game in Lebanon.
With eight games remaining in the double round-robin conference schedule, most teams will play each other again.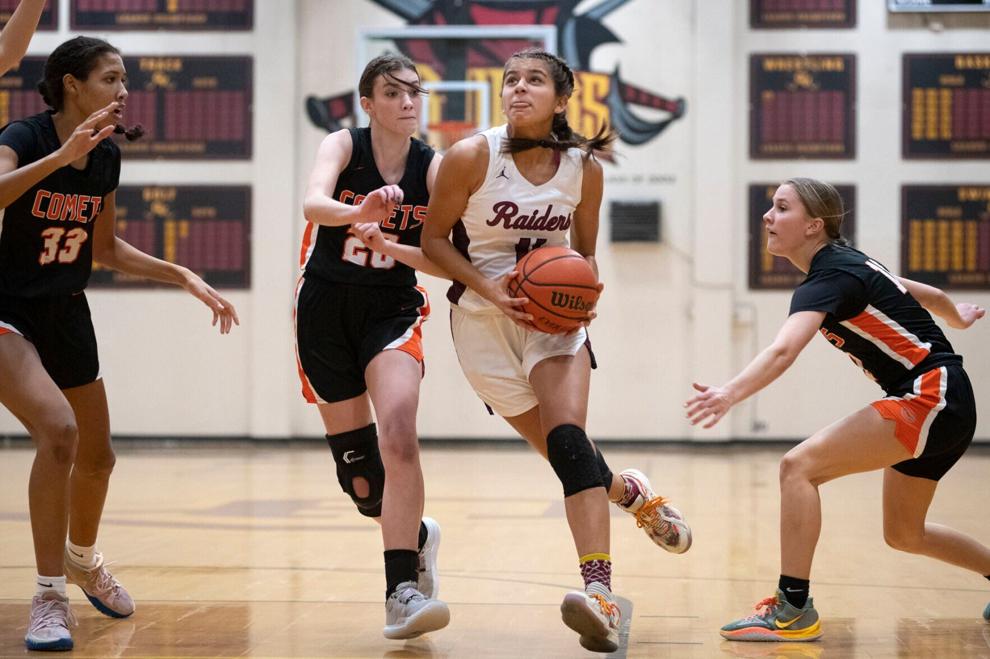 South Albany senior Karsen Angel said playing in a tough league was an advantage.
"Facing it now and fighting against this adversity will definitely help us in the long run," she said.
Not all of Mid-Willamette's competitors are guaranteed to be in the state playoffs.
Only the top four teams at the end of the regular season automatically earn a place in the OSAA Round of 16. Two additional statewide berths will be awarded based on OSAA rankings among teams not receiving an automatic spot.
Mid-Willamette appears to be in a good position to get at least one of those statewide berths based on Wednesday afternoon's OSAA rankings. Silverton, Corvallis, Crescent Valley, South Albany and Lebanon are all in the top 10, while Central is 16th and West Albany 18th.
Crescent Valley has recovered five points from back-to-back losses to Central and Silverton to defeat West Albany and Corvallis and then South Albany 52-45 on Tuesday on the road.
The Raiders are without two key players from last year's title fight who have decided to play volleyball this winter. But they found a way to neutralize the opposition's effect by focusing their defense on top scorer and senior guard Gabby Bland.
On Tuesday, Bland led the team with 15 points, but Molly Campbell added 14 and Nicole Huang added 13.
"Teams have tried to take Gabby away. But she scored a lot of goals," Gower said. "But we are a complete team. It's great to see the other girls stepping up where we need to be aggressive, get strong, all those things."
South have lost back-to-back after a four-game winning streak that included victories against West Albany and Corvallis, including a loss to Lebanon last week.
But first-year coach March Cordle isn't worried about regressing.
"All we have to do on our side is figure out how to stay together and get better and get back to routine drills and figure out what we're good at," a family-oriented defense-focused group, Cordle said. "We are super young and are learning a lot. The girls work hard and I couldn't ask for more."
The RedHawks start with three freshmen – Madeline Angel, Kaylee Cordle and Taylor Donaldson – who combined for 36 points against Crescent Valley.
Like her coach, Karsen Angel also trusts in her squad.
"I think right now we're in a little doldrums, but the only way we can go is up," she said. "We stumble a bit but we put in the work and I know we can do a lot better. We have the ability to do that."
Huang, a high-ranking Crescent Valley Guardian, tries not to look too far into the future and consider a possible return trip to the state tournament at the Gil Coliseum.
After witnessing the battles of Mid-Willamette, she understands that you can't overlook the competition. Each team will give their best to the defending champion.
Last year's title run can become a factor here.
"I think it helped that we played at Gill and some other big games," she said. "I think that helps us keep some composure in these important games. But hopefully we can do it and it will help us."
Jesse Sowa is a sports reporter for the Corvallis Gazette-Times. You can connect with him on Twitter: @JesseSowaGT.