New York
[2023 JP Morgan Healthcare Conference] Lotte Biologics eyes $3 bil. revenue from 3 'mega plants'
SAN FRANCISCO, Calif. – By Lee Han-soo/Korea Biomedical Review Correspondent – Lotte Biologics announced its fully-fledged promotion as a CDMO (Contract Development and Manufacturing Organization) and its mid- to long-term vision on Tuesday at the Asia Pacific Track of the JP Morgan Healthcare Conference.
Lotte Biologics, a bio-unit of Korea's fifth-largest conglomerate Lotte Group, caught the attention of global investors and healthcare companies after it acquired Bristol Myers Squibb's Syracuse facility for $160 million last year. The company completed the acquisition on January 1.
Although it's a newcomer to the CDMO business, the acquisition of the Syracuse facility will help the company generate revenue early on. According to Lotte Biologics, the company expects sales of up to 250 billion won ($200.4 million) this year.
However, the company has no plans to stop acquiring the plant from BMS. It plans to expand its capacity by building three mega factories in Korea.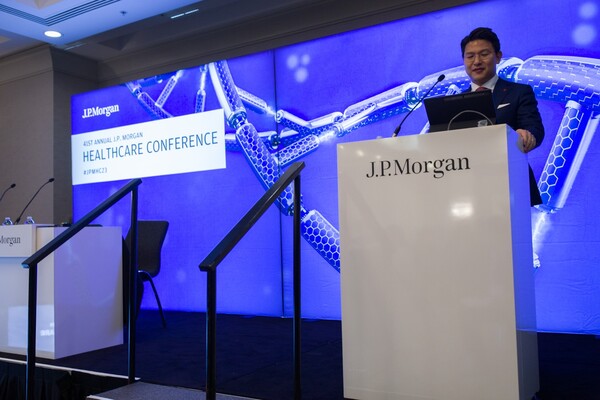 "The CDMO business is still a positive-sum game," said Richard Lee, CEO of Lotte Biologics, apparently aware of some concerns that the CDMO market is already being led by major manufacturers such as Samsung Biologics and Celltrion.
Lee said Lotte will spend a total of $3 billion to build three mega-plants in Korea by 2030.
Each facility will be engineered to accommodate eight 15 kL capacity stainless steel bioreactors for large scale commercial operations in addition to several 2 kL single use bioreactors.
The mega-facility will enable the company to streamline clinical compound (DS) and drug product (DP) services in an integrated manner to support many of the discoveries and pipelines, Lee added.
Groundbreaking is expected later this year, with physical construction to be mechanically complete in a timeframe of 24 months and Good Manufacturing Practice (GMP) manufacturing to be completed by 2026.
All three plants will be fully operational by 2034. The company hopes to achieve annual sales of $3 billion and an operating margin of about 35 percent.
To prepare for plant operations as quickly as possible, the company is planning a "cross-pollination tactic" that will allow Korean workers to go to the Syracuse plant, receive a few months of training, and return to Korea for expedited plant construction, validation, and GMP certification.
However, Lee declined to comment on where the new mega plant will be built, saying the plan is still under review. Chosun Biz, a Korean business news agency, said the plant could be located either in Songdo in Incheon, Osong in North Chungcheong Province, Gwangmyeong in Gyeonggi Province or Changwon in South Gyeongsang Province.
Lee also announced expansion plans for its recently acquired Syracuse facility.
"The site covers 90 acres of land and currently only 30 percent is in use, giving us ample room for expansion over the next decade," he said.
The Syracuse facility aims to support single-use clinical manufacturing capabilities for antibody production, including single-use bioreactors and filling and finishing services, to accommodate a variety of venture and development companies worldwide.
Another expansion plan is to expand Lotte's expertise specifically in Antibody Drug Conjugate (ADC) conjugation services as the company looks to partner with ADC development and commercial firms, hire more staff and establish its own conjugation site this year.
"Our goal is to eventually become the most trusted ADC conjugation site in the US"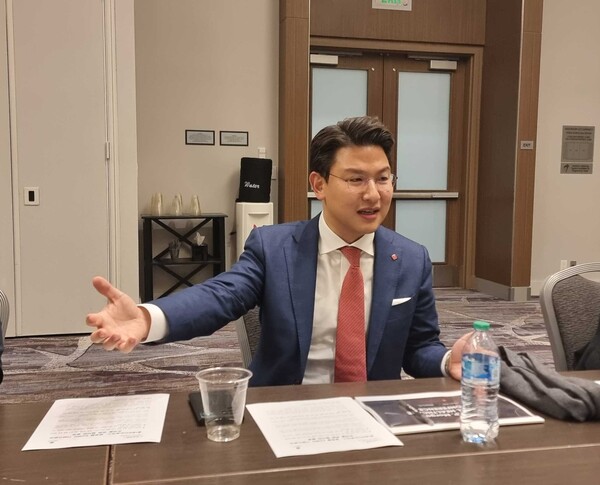 In a separate meeting with reporters, Lee said the company will begin setting up its ADC service later this year.
"We will begin ADC expansion later this year. Then we will get the ability to produce ADC in the first half of next year," Lee said. "There are multiple vendors for ADC, and we plan to select one company and entrust them with the expansion plan."
To accelerate ADC expansion, the company will use a former animal laboratory site previously used at the Syracuse facility and convert and expand it into an ADC manufacturing facility, Lee added.
"The scope of our expansion is not just limited to Syracuse as we plan to expand into various biotech hubs such as Boston's Kendall Square and potentially San Francisco to create business offices, expand and enhance our contract development organization (CDO) ) capabilities, including cell line and process development and analytical services," said Lee.
Lee also emphasized that the company will consider new areas such as viral vector manufacturing, mRNA-directed modalities, and cell and gene therapies, including CAR-T.
"We are here to provide potential partners with flexibility and stability, meet their milestones and clinical deadlines, and ultimately be their commercial manufacturing partner," Lee said.
Lee explained that the company plans to do this through its Partner Program Initiative.
"Any company that has a promising drug that requires clinical or commercial production can start manufacturing with us now," Lee said. "Together we will find a way to overcome this financial hurdle, whether it is a late payment at minimal interest or an exchange of stock shares, as long as the partner companies commit to establishing a long-term manufacturing relationship with Lotte Biologics." We are here to work with them to the end."