New Jersey
With the Mostes' on the Ball | People + Places
With a quintessential Southern hostess mother, fourth-generation Nashville native Anne Elizabeth McIntosh has always loved bringing people together for unique experiences. However, the idea for Host & Toast really came alive after a girls' trip to Austin, Texas. Anne Elizabeth was greeted by a perfectly appointed Airbnb, a service unavailable in Nashville at the time, and her perfect marriage of hospitality and entrepreneurship was realized.
What started as a one-woman business in 2020 has grown into a small but powerful team of three women with a single goal: to provide bespoke service and southern hospitality to make dining and entertaining as easy and enjoyable as possible. Whether you're designing a VIP weekend for a company outing, a feasting table for the next A-list soiree, or an extravagant birthday party, Host & Toast enables customers to enjoy more of life's special moments and time with loved ones to spend.
---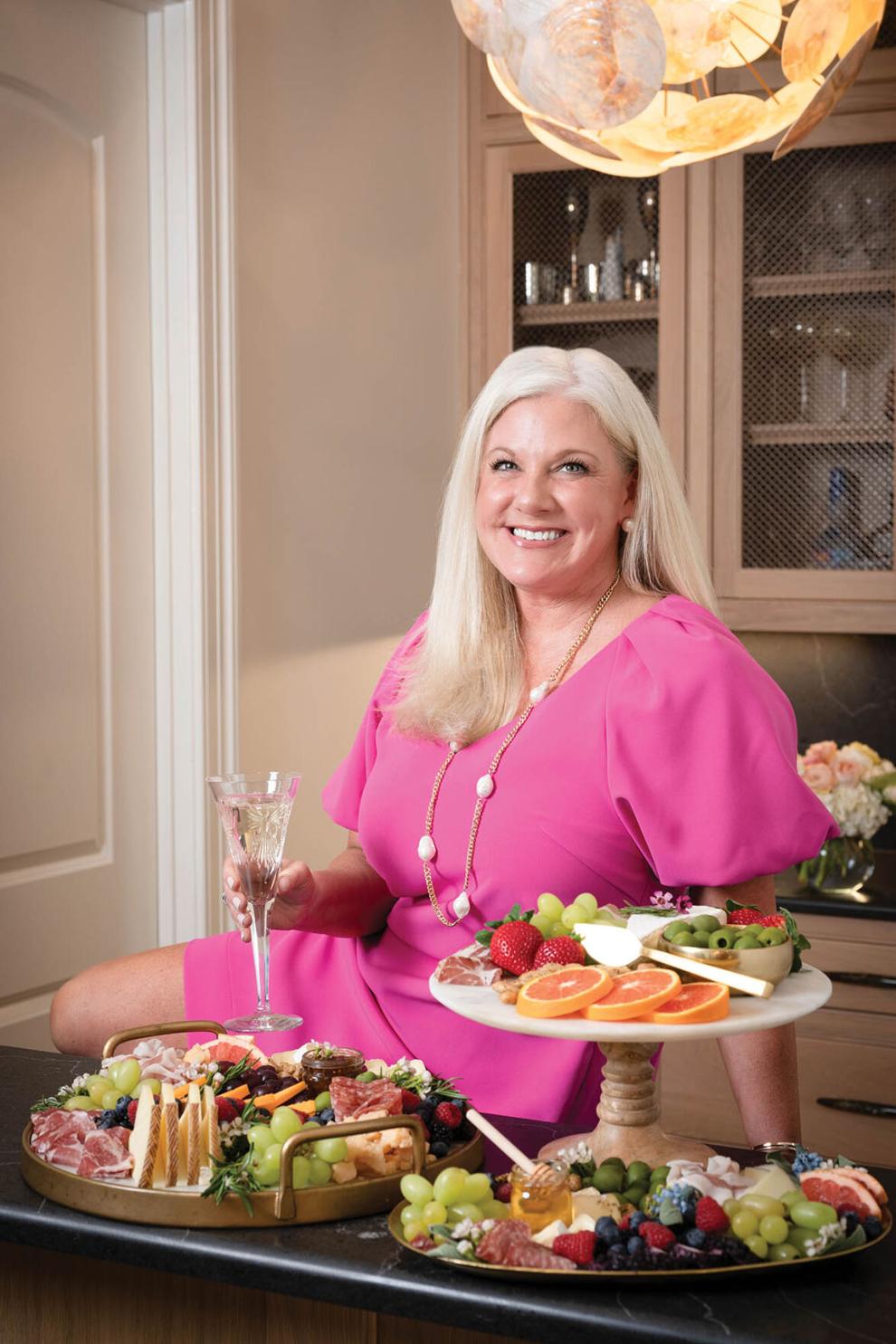 What did you originally want to be growing up?
I've always wanted to help and serve others, and my original dream was to be a pediatric surgeon.
What inspired Host & Toast and how has your business changed as Nashville has evolved?
After several years in hospitality and then several years working with entrepreneurs, a concierge business was the perfect marriage of the two. Our services are constantly evolving to meet the needs of our customers, whether they are visiting or in town on a long-term basis.
What legacy would you like to leave in your community?
Before H&T, I enjoyed working for various community engagement organizations. So if I were braver, I'd probably run for city council or some other office. I always strive to emulate the Nashvillians of my childhood memories and I hope this leads to a legacy of warmth and kindness.
What is a memorable occasion or assignment that you enjoyed the most?
The most important thing I recommend for visitors is a songwriting experience. We also love creating events for friends; Recently we were able to arrange quite a spectacular professional fireworks display for a champagne supernova birthday party. It's not often that you pull off professional fireworks in Green Hills!
What is the process of creating your boards?
We create many different types of boards (Cheese & Charcuterie, Brunch, S'mores, etc.). Our traditional boards always start with cheese sourced from local or small family owned dairies via local cheesemonger The Bloomy Rind. Next comes the meat and from there we use honey, jams, fresh produce and some delicious herbed Valencian almonds – our own special recipe.
What does your ideal board look like?
A multi-dimensional pasture table that includes not only cheese and charcuterie, but also fresh raw vegetables, dips and sweets. My ideal board showcases as many local businesses as possible, from cheese and meat to local produce and honey!
favorite ingredient?
I'm not tired of cheese, especially soft cheese. My favorite is probably either Blackberry Farm's Hawkins Haze or Red Rock, a sharp cheddar with a hint of blue cheese. I'll admit though, the jams and jellies are probably my absolute favorites – you can't beat a fig jam!
What's an unexpected flavor combination you love?
A festive gingerbread goat cheese! The sweetness of the gingerbread pairs so well with the tartness of the goat cheese – when you drizzle it with honey, it's just the most delicious bite!
When you get the chance, what else do you like to talk about?
Mental Health: I'm glad people are starting to speak openly about depression and other mental illnesses, but there's still so much work to be done. I serve on the Board of Directors of Family & Children's Service; If a person is ever in need they have fantastic crisis and counseling services for our community.