Nebraska
Nebraska Public Power District to study sites for new nuclear plant in Nebraska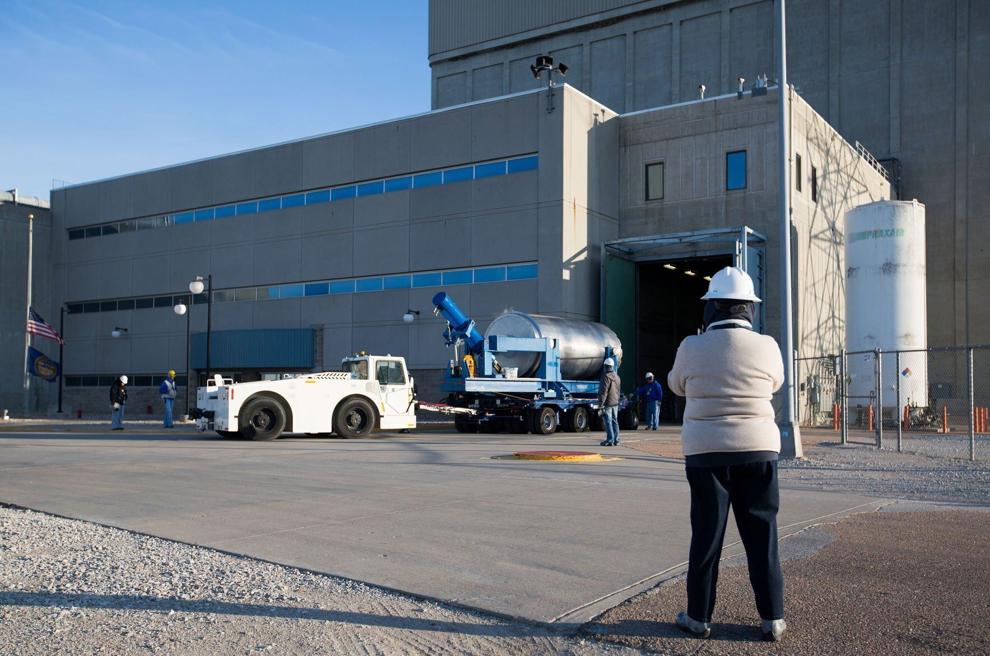 OMAHA – Nebraska is taking another step into the still uncertain future of nuclear power.
On Friday, the Nebraska Public Power District announced that it would conduct a study of potential sites for a small modular reactor, thanks to funding from the Legislature. The study is funded by $1 million in federal dollars awarded to the NPPD by the Nebraska Department of Economic Development.
Small modular reactors are the new type of nuclear reactor being considered worldwide. Utilities say the smaller reactors offer several advantages over the much larger conventional reactors, as they take up less space, have lower construction costs and offer greater flexibility in where they can be built and how much electricity they generate.
But critics say they remain unproven, carrying the baggage of every nuclear reactor: not a great solution to radioactive spent fuel, potentially high construction costs, and potentially nefarious use of nuclear material.
Because they are so new, no such reactors have yet been built in the United States
Grant Otten, spokesman for NPPD, said the study will put NPPD in a better position should small modular reactors prove successful and the district decide to go nuclear.
Other major utilities in Nebraska and Iowa have also expressed interest in nuclear power. MidAmerican Energy included nuclear power among the options being explored. The Omaha Public Power District has said it will monitor developments in the industry.
The NPPD study will be conducted in two phases: identifying the top 15 sites of this type in Nebraska and then reducing them to four. The first phase is expected to be completed this spring and the second phase could take a year, according to the utility.
Factors used in evaluating sites include access to water and transmission lines, and criteria established by the Nuclear Regulatory Commission. Some models of the new reactors are less dependent on water, meaning NPPD could study sites away from rivers where the state's power plants are built.
NPPD has retained engineering firm Burns & McDonnell to assist with the study.
No nuclear power plant has been built in Nebraska for over 50 years.
As a state, Nebraska has taken a number of steps to reopen the doors to nuclear power. Most recently, the legislator provided money from the federal government's infrastructure law for the study. In 2021, lawmakers unanimously approved nuclear power to qualify for renewable energy incentives.
Safety is paramount in any project, Otten said.
"Small modular reactors come with very advanced safety features," he wrote in an email to the Omaha World-Herald. "In addition, if an SMR were to be built in Nebraska, it would have to meet the requirements of the Nuclear Regulatory Commission; and it would be operated and maintained to ensure the safety of the public."
NPPD operates Nebraska's only nuclear power plant, Cooper Nuclear Station near Brownville. OPPD used to operate the much smaller Fort Calhoun Nuclear Station near Blair, but closed it a few years ago citing costs. Construction on Cooper and Fort Calhoun began in the 1960s, and they came online in the early 1970s.
The utility's other major base facility, Gerald Gentleman Station, is coal-fired and located near Sutherland.
Otten said NPPD remains committed to its existing baseload assets.
"(Gerald Gentleman) and Cooper are both essential components of NPPD's generation mix to provide our customers with cost-effective and reliable power," he wrote. "NPPD currently has no plans to retire GGS or Cooper."
NPPD has announced that it will continue to operate Cooper until its license expires in 2034. A decision on whether to seek a 20-year license extension for Cooper will be made at a later date.
The best Journal Star photos for January 2023