Maine
Maine DOT proposes $3 million for pilot of Brunswick-Rockland RDC service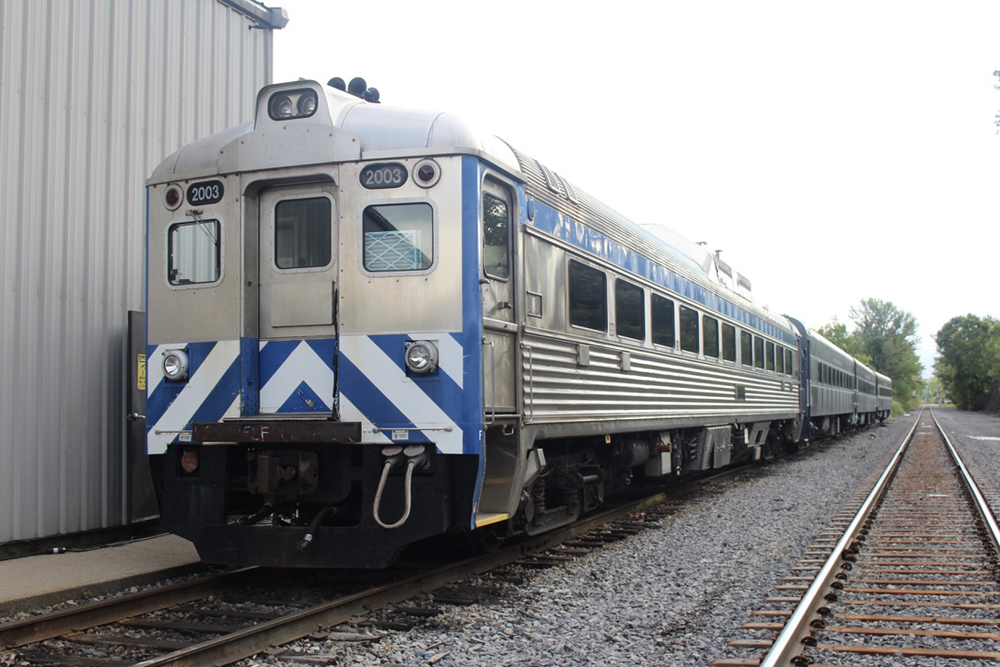 ---
PORTLAND, Maine — The prospect of regular passenger service on a state-owned route between Brunswick and Rockland, Maine, received a major boost last week when the Maine Department of Transportation budgeted $3 million to complete a two-year pilot involving Budd in the 1950s to advance rail diesel cars.
Camden, Maine, Courier Herald originally reported on the development.
Patricia Quinn, Executive Director of the Northern New England Passenger Rail Authority, narrates Trains News Wire: "The equipment and necessary operational and safety regulatory requirements are currently being evaluated to determine a way forward."
There are plans to expand the reach of NNEPRA's Boston-Brunswick Easter Since the branch's seasonal trips ended in 2015, an additional 56 miles to Rockland have been considered. That year, the state refused to renew the operating lease of Maine Eastern, the company that had operated summer-only round-trip flights since 2004.
Though Amtrak ran a test train via the former Maine Central branch in 2019, an intriguing proposal surfaced last year when Midcoast Rail Services, a subsidiary of New York's Finger Lakes Railway, proposed RDC equipment as part of Canadian Pacific's acquisition of operating rights to use [see "Company offers plan for Rockland-Brunswick, Maine, passenger service," Trains News Wire, Jan. 27, 2022].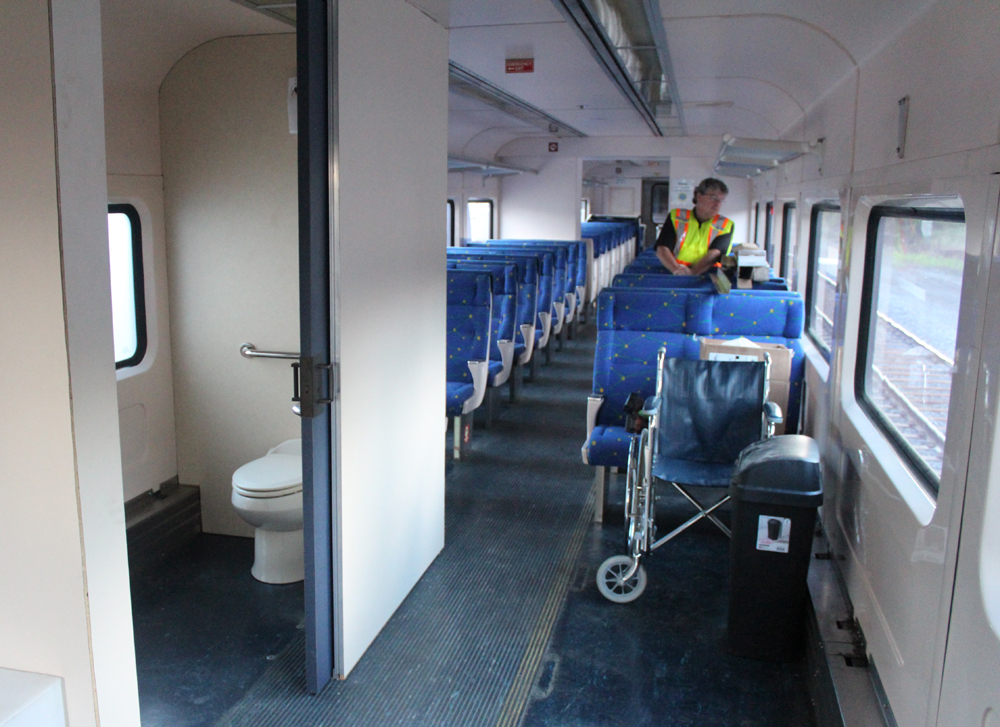 Finger Lakes proactively began modifications to one of two RDCs it leased for tourist service from Vermont-based AllEarth Renewals, which had acquired a fleet of 14 vehicles from Dallas-based Trinity Railway Express. The restrooms had been removed by the Texas commuter operator, so short line operators in Geneva, NY installed a replacement that meets the accessibility standards of the Americans with Disabilities Act.
"We call it a Coastliner," Midcoast President Mike Smith tells News Wire, adding, "The Class 3 route between Brunswick and Rockland has been well maintained by the state's DOT; We are planning a run time of 1 hour and 50 minutes with a top speed of 85 km/h." In addition to the lavatory-equipped RDC #2003, Smith plans to make two more units available.
Logistics between Midcoast, NNEPRA, the Federal Railroad Administration and Amtrak have yet to be worked out; The aim is to start in summer 2023.
In an interview with News Wire last August, Quinn said, "Everyone's on board; We just have to figure out what the formula is. There is a mobility option that offers a year-round alternative to the car, so we want three round trips a day, seven days a week." She points to the only alternative, dual carriageway US Route 1, because it's in congested during the summer tourist season and poses a challenge in winter.
Most passenger rail startups burn money by starting a passenger study, but that's not happening here. As Midcoast's Smith puts it, "We can just run the damn service and see if it works!"