Louisiana
Lafayette kicks off Campus Race to Zero Waste with creative solutions at basketball game | Lehigh Valley Regional News
EASTON, Pa. – Lafayette College is participating in an eight-week challenge against schools across the country to reduce waste and increase recycling.
The Office of Sustainability is working with the college's athletics, concessions and facilities teams for the effort.
Lafayette College just started its Campus Race to Zero Waste.
"We monitor how much waste we've created each week, and by the end of the challenge we're trying to have less waste than when we started," said Emily Bone, an intern and junior in sustainability at Lafayette College.
Some of the first initiatives will be introduced at Wednesday night's basketball game against Navy.
"We're here to teach people how to separate their trash and how to clean food before you throw the bin in for recycling so food gets composted," said Olivia Simione, a sustainability intern and freshman at Lafayette College.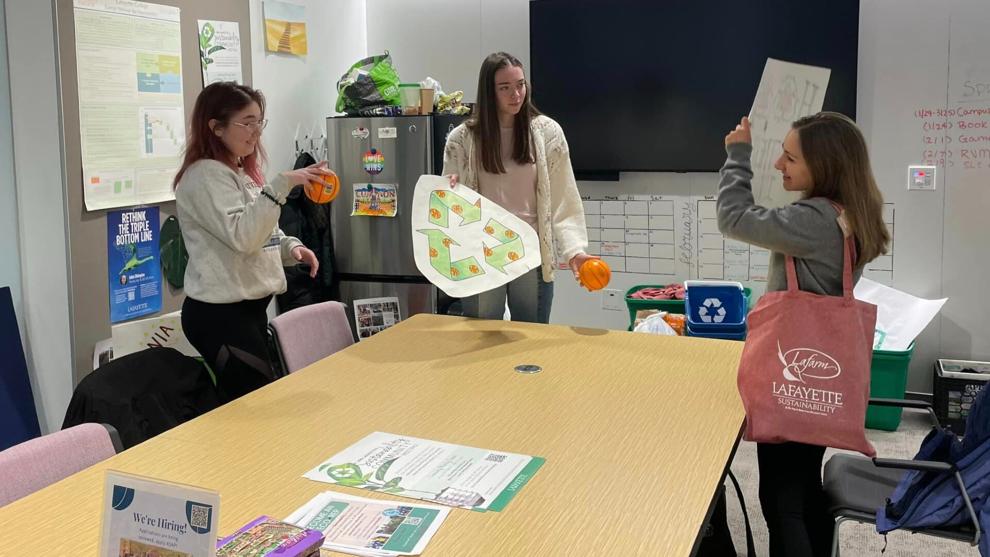 "It's often confusing," said Samantha Smith, director of sustainability work and engagement in the Office of Sustainability at Lafayette College. "You have something in your hand and you don't know where to throw it."
There will be more lessons on trivia and games during matchup commercial breaks.
"We're going to have students orchestrate relay races where fans will sort through trash," Smith said. "They will also do Tic Tac Trash, which is Tic Tac Toe with trash and recycling teams, and we will do a Musical Chair to the Three Rs song."
Whoever wins a game gets to take home a bag made from recycled cotton. Inside there is a water bottle and reusable haversacks and cutlery.
"One big thing we noticed from our preliminary waste review was that people were taking drinks in closed containers and not emptying them," said Madison Lebish, a sustainability intern and senior at Lafayette College.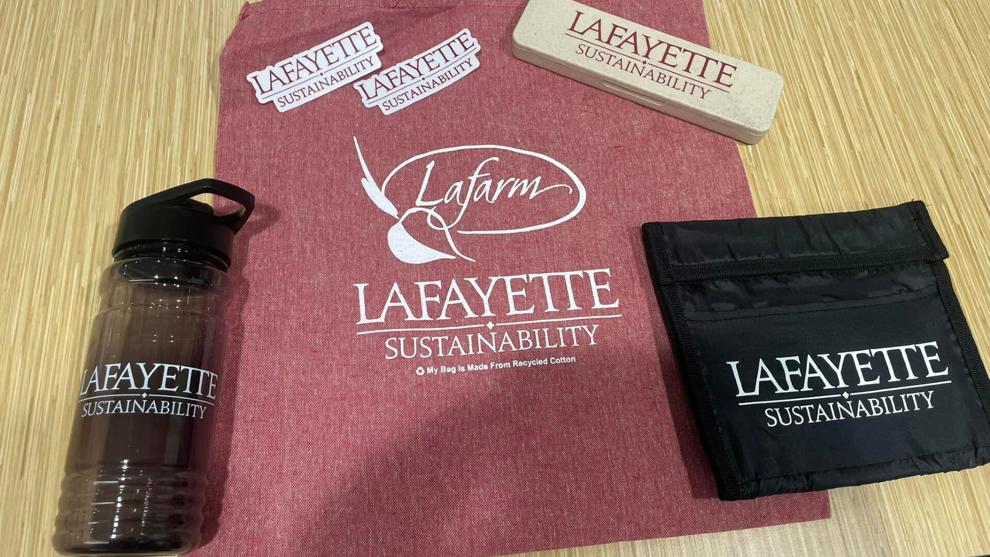 Partially full bottles contaminate whole bins of recyclables. So this basketball game will have buckets for emptying liquids on a trial basis to see if the school should consider more permanent infrastructure.
There will be signage in the gym and around the campus.
In addition to the game, the Office of Sustainability will host additional campus thrift stores and a contest to see who can recycle the most at the reverse vending machine.
"We get data week in and week out," Smith said. "This is new for us. So we can use this data differently than before and see in real time how engagement activities like Game Day Basketball are impacting our numbers from week to week."
"It's going to give students and faculty and everyone here a chance to be a little more careful about what we throw away and what we recycle, and hopefully it makes a lasting difference," Bone said.