Georgia
From JUCO to Georgia: Terry Roberts and Kario Oquendo reunited in Athens | Special Projects
The dynamic that was evident in Georgia backcourt between senior transfer Terry Roberts and junior Kario Oquendo was evident this basketball season — a chemistry that could be attributed to these players' unique histories.
"There's chemistry there, these guys," said head coach Mike White. "Terry will bark at you and Kario is a little more reserved," said head coach Mike White. "I think Terry was good for him, but I'm sure, in a way I'm not even aware of. Kario was also good for Terry's transition."
Roberts and Oquendo are the Bulldogs' leading scorers so far this season. Roberts is currently ranked as one of the top scorers in the SEC.
However, the relationship between the two guards goes much deeper than what we've seen of them in Red and Black.
Their paths crossed during their time at Junior College, Florida SouthWestern State College in Fort Myers, Florida during the 2020-2021 basketball season. The guard duo showed through their first season together, which culminated in both players being named to the First Team All-Conference team in 2021.
The Buccaneers ended the season with an 18-5 record. They would lose to Indian River College in the semifinals of the Florida College System Activities Association Tournament. The two also once brought the team to number 1 in the JUCO basketball rankings.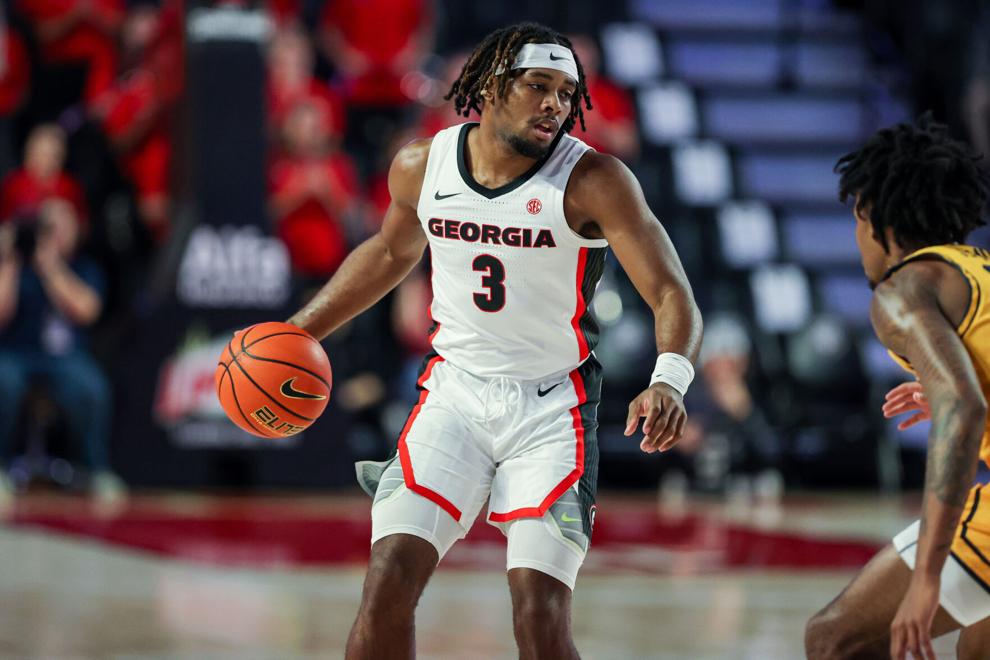 Oquendo and Roberts both left the program during the offseason. Oquendo received an offer from the University of Georgia, which was then coached by Tom Crean. Roberts was offered a chance at Bradley University.
The two played the following 2021 season at their respective varsity while continuing their production on the pitch. Oquendo became Georgia's top offensive threat as he averaged the most points per game for the team.
Roberts led Bradley in points and was named the 2021-2022 Missouri Valley Conference Newcomer of the Year. He also made the All-Missouri Valley Conference first team, becoming the fourth player in Bradley history to receive that honor in his freshman year.
After a successful season apart, both Oquendo and Roberts announced they would sign onto the transfer portal.
"I just wanted to be out there, more visible on a bigger stage. I want more people to see me play," Roberts said. "I love and appreciate my coaches and my teammates. I enjoyed playing here. If I could do it again, I would choose Bradley for my first NCAA experience."
However, soon after White was hired, Oquendo withdrew his name from the portal. After lengthy discussions with the coaching staff, he returned to the Georgia Bulldogs.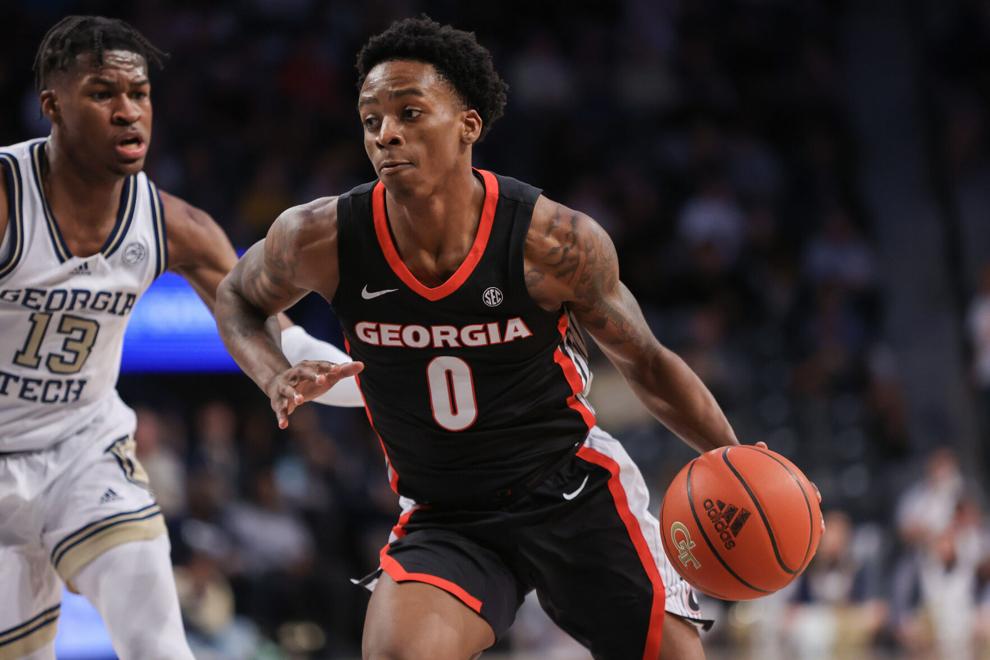 Roberts caught the attention of several Division I universities, who were vying for an opportunity to land the sensational guard. However, as Roberts discussed the possibility of playing for Georgia, he thought back to his time with his Florida SouthWestern teammate.
"The talks were the same as in Florida, Kansas state and Wichita state," Roberts said. "At Georgia they say they want to rebuild the program, get it rolling and rock Athens again. Also my teammate from JUCO [Kario Oquendo] is over there too so it would be cool if I could play with him again."
While in the portal, Oquendo and Roberts communicated throughout the process, with talks of working together again at the forefront of their conversations.
"When I entered the portal, it was around the time he [Terry Roberts] said like he was thinking about coming to Georgia," Oquedo said in the SEC Tipoff. "So when I heard he was coming to Georgia, it was like, 'Hey, we could play together.' We were pretty good together even in junior college, so I've always been comfortable with my brother."
The two bonded quickly, and success in backcourt helped the team double their overall wins last season when they reached conference play.
As Georgia works through its SEC schedule and seeks its first NCAA tournament appearance since 2015, the team will lean heavily on the backs of Roberts and Oquendo as focal points of its offensive production.
"I think when you go out and see someone, they're proud to be a Georgia bulldog and they're proud of their team," Oquendo said. "I think we just come in with that mindset, put the team first – don't think about personal awards – and if we come in and just put defense first, I think we can do it. We have a pretty good team."