Florida
Sydney Festival 2023 back to its best
Oh, a third big-ticket event, hold AchillesLike Troy, he fell victim to something wooden: acting and dialogue. The show, which highlighted the love between Achilles and Patroclus, only had a moment of emotional truth. Otherwise, this Legs on the Wall/Dead Puppet Society collaboration relied on visuals, and they were only flashy at times, while the music, with live vocals from Montaigne, succumbed to predictability.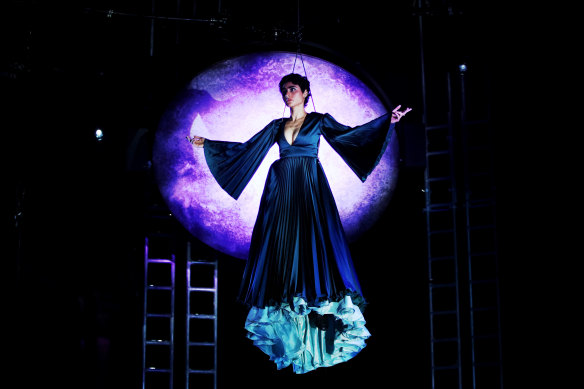 Next Frida Kahlowas the triumph of the festival girls boysDennis Kelly's play for one actor about human decay, expertly directed by Mitchell Butel for the State Theater Company South Australia.
Wrong at first as we witnessed the waning patience and negotiated agreements of motherhood, the narrative gradually shifted from scattered fragments to pinpoint focus, and Justine Clarke's performance shifted accordingly, until it left you emotionally seared in a furnace of the unimaginable.
Another outstanding one-handed grip, Paradise or the transience of icewas a comic parable between ice cream and vultures, written by actor Jacob Rajan and director Justin Lewis of New Zealand's Indian Ink Theater Company.
Loading
Accompanied by an amazingly lifelike vulture puppet, Rajan's portrayal of the seven characters was so sharp that you never lost track of who was speaking, even in fast-paced three-way conversations.
What shook this year's festival was his apathy towards the broad realm of improvisation-based music, with Hamed Sadeghi's performance being the worthy exception.
---
Art writer Helen Pitt's verdict
Two names stand out for me from the entire program of the 24-day Sydney Festival: Christie Whelan Brown and Jo Davie. remember her I will not forget their performances.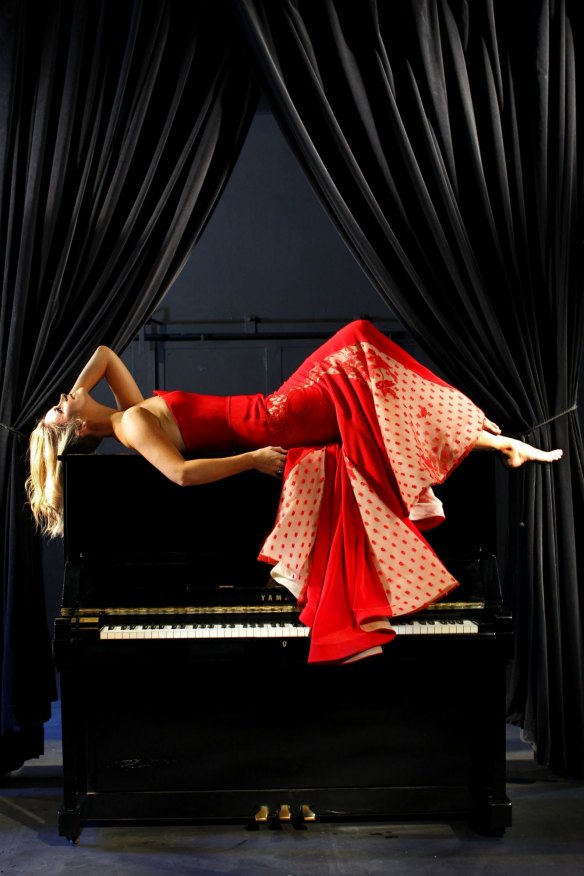 They both acted in cabaret shows at Sydney Theater Company's Wharf One, with audiences seated at tables like in an old music hall (could we have more of these please, STC?).
Whelan Brownes show people was part musical, part standing and laughing out loud, from the moment she walked onto the stage as eager new, insecure arts grad Jessica Walt-Somers through to her role as retired diva.
One of the eight characters she played was a male star of a musical theater show who denies sexually molesting a young woman in the cast – somewhat resonating with her own life. It was gut-wrenching, entertaining, and executed with aplomb. Brilliant. Her versatility is impressive. See all she is.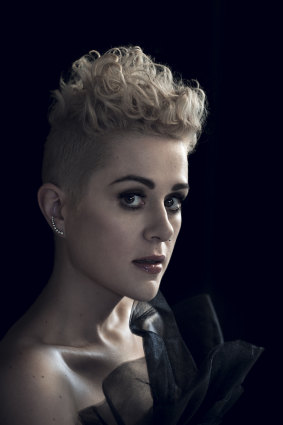 Jo Davie was the support act for Katie Noonan: Joni Mitchell's 50th birthday from Blue – a triumph of the program for the Sydney Festival audience considering how quickly it sold out.
Davie took the stage in a '70s chiffon-style dress that could have come straight from the Canadian crooner's wardrobe, and her hoarse, sweet, high-pitched, bell-like voice could easily be mistaken for Mitchell's, jumping up to her head-voiced one Art.
She was an exquisite entrée for the main act of Noonan, whose vocal acrobatics, along with her 17-year-old drummer son, Dexter Hurren, sent shivers down the spine and ensured that this beloved old album continues to enchant new audiences.
sun & sea was also a highlight – City Hall was packed with beach scenes on the first weekend in January, when inclement weather meant an indoor beach was preferable to an outdoor one. The Lithuanian opera singers were interspersed with extras recruited for the show including a dog (Fleur) and a baby (SF director Olivia Ansell). There was so much to see that I wanted to linger longer, but the ushers continued to direct us to the upstairs balcony. I would have preferred to prepare myself to savor the scene as slowly as the texts of the climate activists.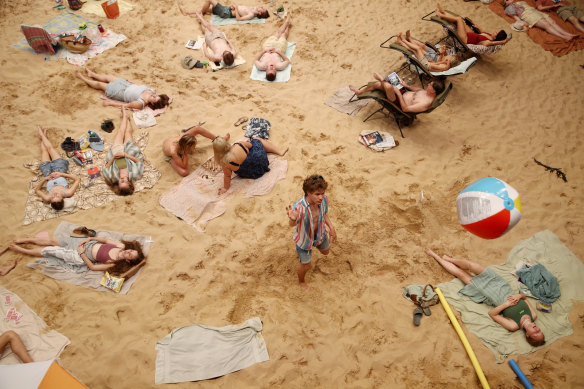 Daniel Riley from the Australian Dance Theatre tracker was a dream dance drama that tells the story of Alec Riley, his great-granduncle, the famous Wiradjuri tracker and the first indigenous police sergeant – a story that needs to be made more widely known.
New York-based, Australian-born pianist Lisa Moore gave a brilliant lyrical performance at The Neilson show your heart which she did, indeed, with a diverse repertoire.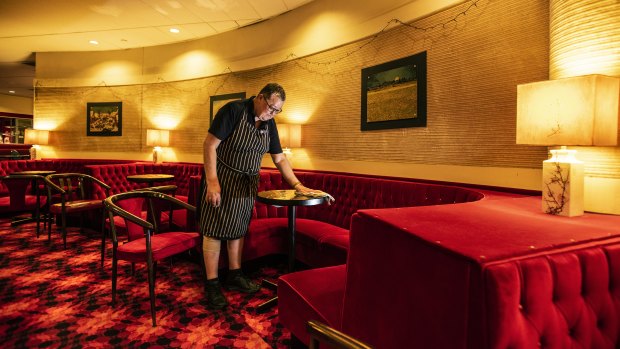 The showstopper for me this year was the fact that the festival opened up parts of Sydney previously closed to music and live theatre.
From the safe under the old Sydney Water Board Building, to Strickland House, to the triumphant opening of the Commercial Travelers Association for the first time in its 140-year history with its Weary Traveler Bar. Sleep in the Harry Seidler "mushroom" building, the CTA headquarters, lulled to sleep The Lucid was a first for me. But my lasting memory of Sydney Festival 2023 is two trans men in skirts holding hands under a portrait of Queen Elizabeth II. Like most shows, I had never seen this before. Exactly what theater – especially festivals – should be about.
A cultural guide to going out and making love in the city. Sign up for our Culture Fix newsletter here.