Alaska
Douglas Island second crossing faces opposition to proposed routes through Mendenhall Wetlands
Juneau's Mendenhall Wetlands form the third largest tidal salt marsh area in Southeast Alaska. The wetlands are taken into account key habitat for hundreds of species of shorebirds and migratory waterfowl and an important spawning ground for salmon and other fish.
"It's an extraordinarily important habitat that we often take for granted," said Matt Robus, a longtime Juneau resident and retired director of wildlife conservation for the Alaska Department of Fish and Game. "Because it's in the middle of our city."
Now scientists and local conservation groups are raising concerns about possible threats to wetlands from the long-discussed second crossing to Douglas Island. A study for the project outlines eight possible crossing locations, half of which pass through the Mendenhall Wetlands State Game Refuge.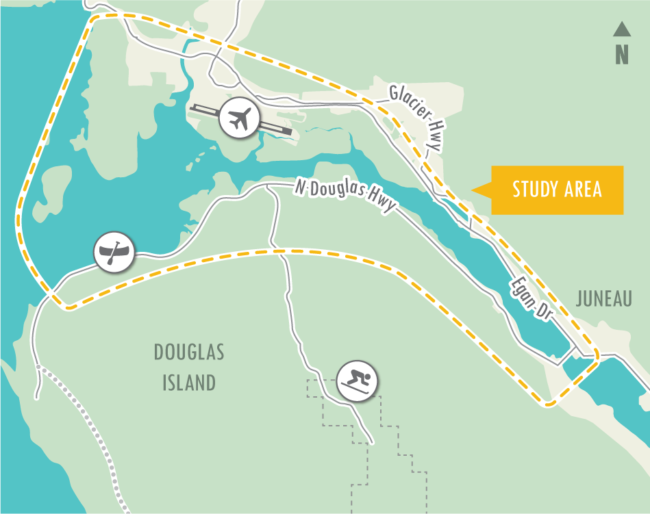 The second crossing has arrived broad community supportbut Robus says he has been unhappy with the route planning so far.
"In this first phase of the process, these biological values ​​were not shown or taken into account much," he said.
Robus is part of a new Mendenhall Wetlands study group made up of around 20 local scientists and naturalists. The aim of the group is to protect the wetlands, which have already lost around 40% of their original extent, from further development.
"This habitat is already under pressure, and there is no other habitat that can replace it," Robus said. "Our concern is that it really shouldn't be exposed to any further significant adverse effects. And these crossbreeds at least have the potential to do so."
Some of the potential crossing points could reverse mitigation efforts associated with existing development around the wetlands. The Southeast Alaska Land Trust owns more than a dozen wetlands that have been conserved to compensate for airport expansion. Two of the proposed alternatives either border or intersect these parcels.
Krista Garret, the Land Trust's conservation director, says they're not against the idea of ​​a second crossing, but they believe it's possible to build a route that doesn't disturb the wetlands.
"As the study progresses, we encourage focusing on alternatives that are outside of the sanctuary boundaries," she said.
The existing alternatives offer three options further out in the Gastineau Canal, closer to the existing Douglas Bridge. These routes would avoid the refuge.
An infusion of federal money and an omnibus spending package approved earlier this month will do so finance further studies on the possible environmental impacts as well as some preparatory work of the project.
From there, the preliminary study will further narrow down alternatives, with a final recommendation sometime next year. If the city decides to proceed with the crossing, these recommended routes would be subject to more rigorous environmental review under the National Environmental Policy Act.
The public comment period for the provisional crossing alternatives ends on February 3rd. Comments are possible submitted online.